- A Kenyan pastor has attacked the popular KSh 100 wedding couple
- Godfrey Migwi of House of Hope in Kayole claimed the wedding cost more than KSh 100 and accused the organisers of the Valentines Day wedding as using the couple for their own selfish gains
- Ann Muhonja and Wilson Mutura tied the knot again at a lavish ceremony on February, 14, during Valentines Day
A Nairobi pastor has teared into the famous KSh 100 couple in a blistering Facebook post.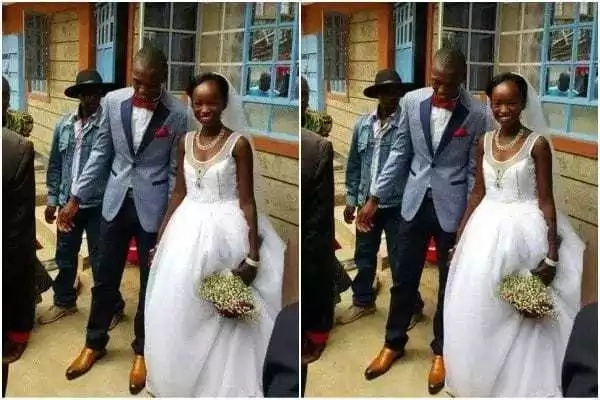 WANT MORE? Download NAIJ.com Wedding app for android to get the latest posts
Pastor Godfrey Migwi from House of Hope in Kayole, claimed the original wedding cost more than KSh 100 according to his observation.
"I disagree your wedding costs u 100 Ksh, through pictures I can see u had rings in that wedding day ,my guess as yours the cheapest ring from down town or Kamukuji two can cost 40, again if u drunk water that day u or your pastor the cheapest is around 20ksh per bottle,
"What i fail to understand if u had a good fellowship in that church why did the church failed to contribute small amount for your wedding?, again if that cake was a queen cake it costs u 10ksh the bigger one 20ksh,"Migwi posted.
READ ALSO: Another Kenyan couple marries cheap, have N150 wedding (photos)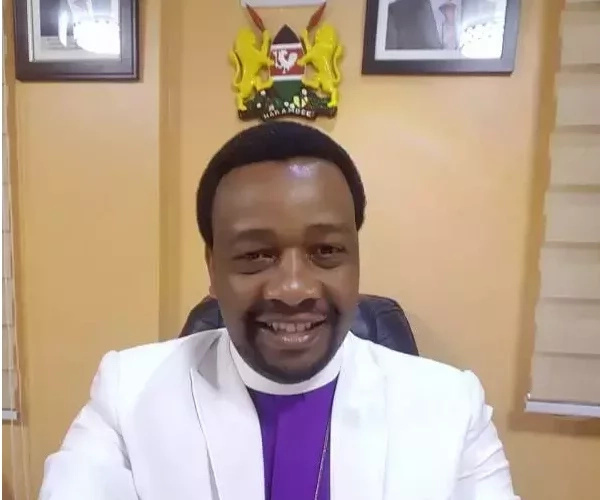 READ ALSO: Heartwarming photos of jeans and T-shirt Kenyan couple on their lavish honeymoon
Migwi also blasted the organisers of the lavish KSh 3.5 million wedding, claiming they were using the couple to promote their brands and business and had no good intention for the lovers.
"My opinion today why repeat the wedding because of those big big companies,if they are real and sincere they would have funded your real life hustle not one wedding day, to fund a marriage life is more important than one day wedding show off full of cameras that's hypocrisy according to the word of God,
"Last they could make sure u have good business or they employ one of you for the better tomorrow big wedding or simple wedding never matters, marriage life is journey and not a bed of roses, let me tell u today those companies are selling their brand using your weaknesses and its wrong," Migwi wrote.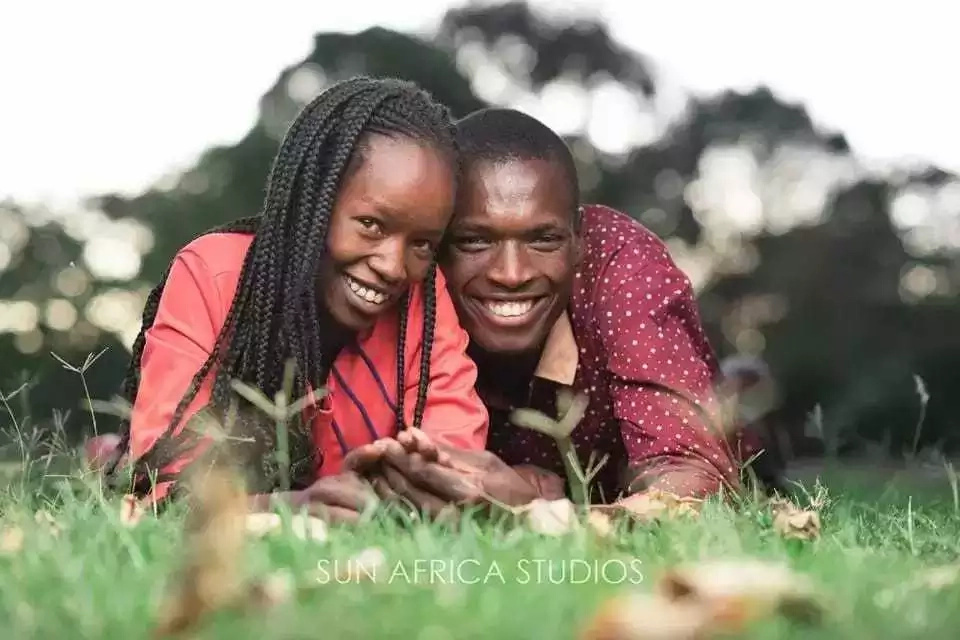 Ann Muhonja and Wilson Mutura made headlines when they held a simple KSh 100 wedding, suddenly they became famous with corporates and individuals battling it out to reward them.
PAY ATTENTION! Never miss a single gist! Download Naij.com news app for android
The couple were later rewarded with a lavish wedding ceremony on February, 14, during Valentines Day.
The wedding was held at Eden Bliss along Thika road.
Among the people who criticised the wedding included former radio queen Caroline Mutoko, who said the wedding was a charade by corporates seeking to cash in on the popularity of the couple.
Watch a video of the KSh 100 couple below.
Source: Entertainment.naija.ng