- Diamond Platnumz stunned when he showed off nine pieces of jewellery worth over N21million
- Once can buy two 2017 Toyota Highlander for that amount and still have change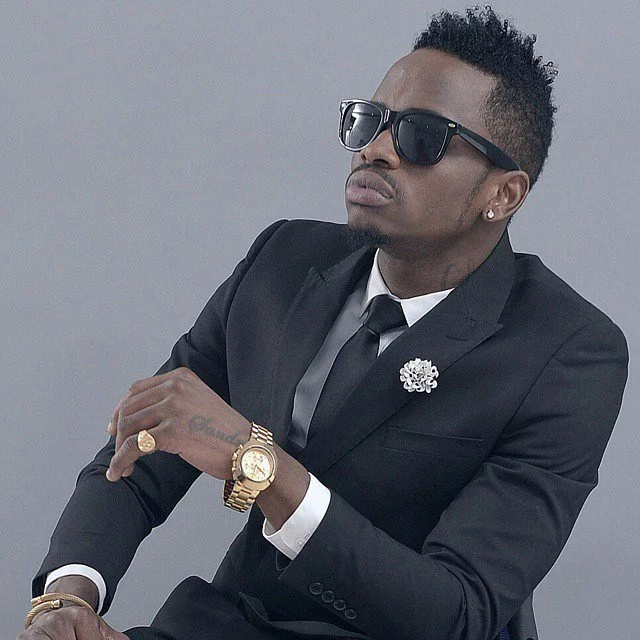 What would you do with N21 million right now?
Let me guess, top on the list would be build a house, buy a car, buy a plot, shopping trip to another country and then tithe at the last minute.
READ ALSO: Diamond Platinumz's baby mama Zari Hassan blasted online for stealing (photos)
Well, that's you, and then there is Diamond Platinumz who took to social media to stun with nine pieces of gold and diamond jewelry.
READ ALSO: What top singer did for his 3-month-old son will leave you shocked (photos)
NAIJ.com sourced out their worth and yes, it is N21million. Yes. That much!
Looks like the music business is booming and raining mad money, especially after his collaboration with award winning American musician, Neyo, on a lovey dovey song.
PAY ATTENTION! Never miss a single gist! Download Naij.com news app for android
This explains why he bought his daughter mini replicas of the most expensive cars in the world so that she can literally climb in and drive them...
READ ALSO: This super adorable photo of musician Flavour's daughter will make you want a child right now (photos)
And why he bought his babymama a mansion in South Africa just to placate her.
God, should you have plans to send me a husband, look on me with one who spends lavishly on me just to placate me.
N21 mil! What would you do?
Chai! This world! Someone is here wearing all that money as some of us struggle with poorly paid 9 to 5s.
Our Naija stars can spend that much too like Davido on his baby daughter Imade. Watch NAIJ.com's rundown on the latest music news below:
Source: Entertainment.naija.ng